Can you imagine getting a barbecue and being able to start cooking in minutes and eating in about 20 minutes. That is the promise the Grillerette® gives you.
The Grillerette® Pro offers you the complete package of an incredible and convenient barbecue experience. It includes the following accessories:
Lid and Wiregrid
Duo Grill Plate
Extension ring and Lift Rack
2 layer bag
Barbecuing and grilling is about airflow. So, the fan is the key, that's really what gets the charcoal cooking quickly and what gets the temperature up. Because of the airflow, you get even heating everywhere. Because you got control over the flame with the fan, you got complete control over whats going on. Because the fan is easily adjustable with the rotary knob. 
USP's: 
 smokeless BBQ 

a detachable fan enables you to control the heat of the charcoal

 special design keeps the outside cool during usage 

easy to clean griddle and grease collector 

grill plate is evenly heated, see image on the right 

you can choose your color and accessories
Remarkable is the fact you can use the whole surface of the grill plate for grilling, because it's evenly heated. Most portable BBQ's do not have this featureand and are only hot in the middle. Below you can see the temperatures on our grill plate; you can see that the whole grill plate gets hot! 
Including the following accessories: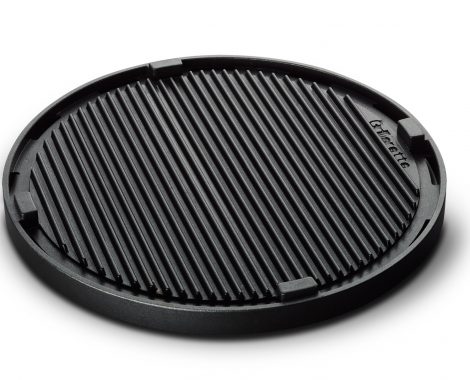 Cast aluminium grill plate with 2 sides
EXTENSION RING & LIFT RACK​
To bring your Grillerette® with you anywhere