Grillerette Rotisserie - New 2018
Did you ever had dry or burned meat on your BBQ? Because all heat comes from one side? Not with Grillerette Rotisserie! This Grillerette Rotisserie set is a great addition to your BBQ. The motorunit slowly turns around your chicken or other food, which ensures a juicy result. You can even walk away for a while and make a delicious salad on the side. The rod turns very stable, even though the food never is perfectly shaped.
Standard set: Motor unit, rod (65cm) and 2 sets of clamps 
Up sell items: Basket, Grease drip tray 
Suitable for BBQ's with wall thickness of 1-30mm and max. 57 cm diameter.
Runs on kettle BBQ's and has anti-fire drip tray
Evenly heated food
Super silent
Easy fixing
Runs on 4x AA battery for about 10 hours
Turning speed 2 rpm
Easily carries 4kg of meat 
Ex works China
 
Fits on every BBQ like Kamado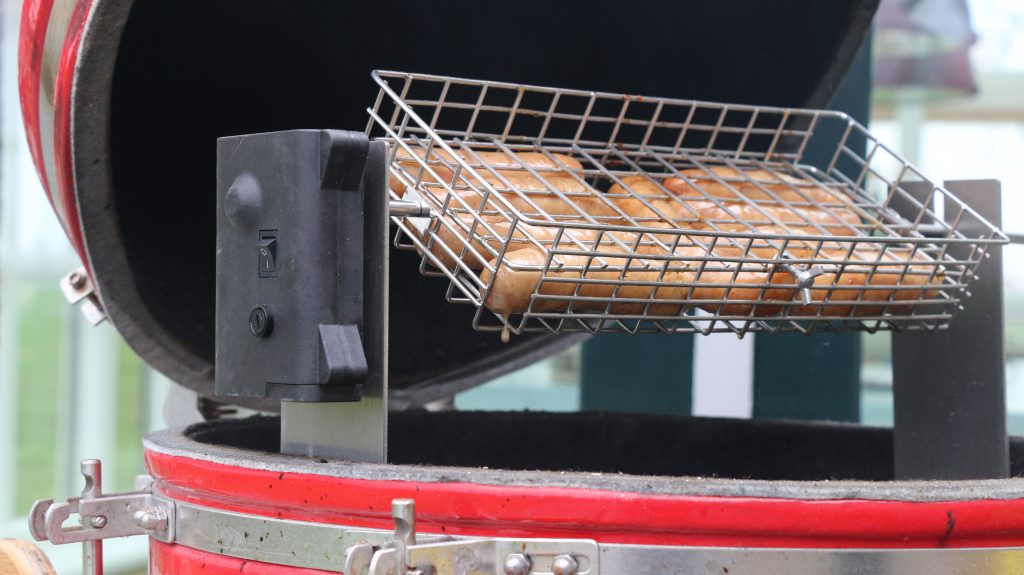 Fits on every BBQ with a grate
Grease drip tray combined with basket
Rotisserie motor separately available